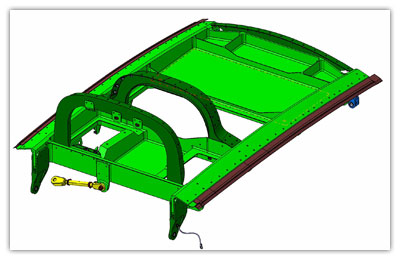 Here at Perfekta, we utilize the latest technology in manufacturing business systems.

Our robust Syteline® ERP (Enterprise Resource Planning) system allows us to take full advantage of our company's capabilities. From manufacturing capacity planning to monthly accounting metrics, the Syteline system covers the full spectrum of our business needs.

The engineering group at Perfekta utilizes CATIA V-5 to meet its programming and engineering needs. This system enables Perfekta Engineering to assist in the customer's value engineering concepts, product development and complex programming.